The Man! The Van! The Nursery Rhymes!
Who is behind Baltimore's Most Political Furries? None other than Frank M. "Papa Bear" Conaway Sr., Clerk of the Circuit Court of Baltimore City since 1998.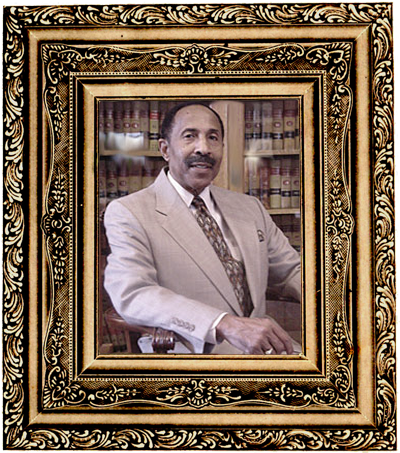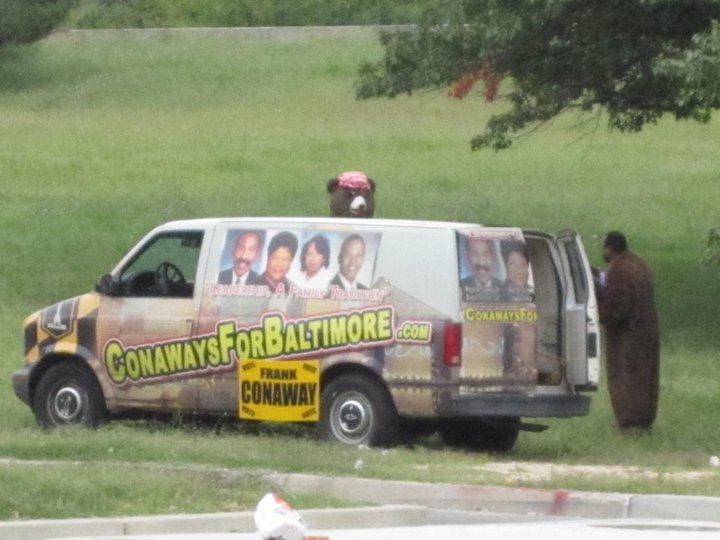 Adam Meister on Frank Conaway Jr's literary works
Frank M. Conaway Jr. versus run-on sentences: "I won!"
Conaways in the news
2014: Baltimore Sun: Frank Conaway Jr. posts, then removes dozens of rambling incoherent rants to YouTube
2014: Chris Crook: The Tale of Frank M. Conaway, Jr: Author
2013: Conaway III sentenced in marijuana case
2013: Family Matters: Two young Conaways, scions of Baltimore political dynasty, face drug-dealing charges
2012: Former Councilwoman Belinda Conaway to run for Register of Wills: "Where there's a Will there's a Way"
2011: Baltimore Sun: Conaway loses City Council seat in an upset
2011: Baltimore Sun: Councilwoman Conaway sues Examiner columnist for $21 million
2011: Adam Meister: Belinda Conaway lives in Randallstown and Mary Conaway is unmarried
2010: Baltimore Sun: Conaway makes case for jury control
2006: Frank M. Conaway Jr's ex-wife accuses him of violence and mental instability
2005: Baltimore Sun: Spat roils city court process
2004: Baltimore Sun: Judge dismisses suit seeking removal of 17 city officials
2003: Baltimore Sun: Baltimore's Conaways growing into a dynasty
1998: Baltimore Sun: Conaway aims for comeback
1982: Del. Frank M. Conaway Sr. gives up broker's license
Conaways in their own words
Conaway for Mayor 2011
Frank M. Conaway Jr aka 314META: Metaphysics
Frank M. Conaway Jr: "Spriritual Shock"
Frank M. Conaway Sr: End of Employment Benfits to start "perfect storm" of crime
---
This web site is not associated with or paid for by any of the following entities:
Conaway, (Frank) Friends of
Conaway, Mary W. Friends Of
Conaway, Frank M. Jr. Baby Bear Committee For
Conaway, Belinda K. Friends Of
Four Bears Slate, The
Three Bears Slate
District 40 Team Slate
---